---
---
Technology Officer
Analytical • Entrepreneurial • Problem Solver • Resourceful • Accountable • Dedicated • Big Picture •
24+ years in Engineering, Product Development, Product Management, and Marketing involving conceptual and detailed design of complex systems and processes. Broad understanding of business, markets, and technology.
History of tackling technical and business challenges. In building business systems taking into account human and technical factors, unique business challenges, and available resources. Represents owners' interests in operations with history of creating tailored value chains to produce competitive advantages. Nimble general manager and problem solver Led diverse teams, both local and remote, on solutions with developers, engineers, designers, marketers, and project managers.
SELECT ACCOMPLISHMENTS
Planned and led integrated marketing campaigns, including supervising employees, establishing content development and link acquisition goals, setting metrics, and dealing with third parties.
Optimized multi-million dollar annual advertising budget to keep average cost per click less than half maximum bid. Conceived, planned, and executed optimization efforts, including A/B testing and multivariate testing of webpage copy and layout. Increased conversion rates, in one case by 50%.
Comprehensive website publishing. Designed and implemented efforts to increase visibility of websites in search engine indices.
Planned and executed campaigns to test effectiveness of ad copy and creative and to test effectiveness of landing pages. A/B, A/B/C testing, multivariate testing. Identified superior advertising and web designs and implemented them, saving clients hundreds of thousands of dollars.
Led internet strategy consulting efforts to small companies. Developed websites for businesses, integrating customer relationship principles, inventory databases, and sales transactions.
Created analytics frameworks for measuring and evaluating website performance.
Managed ad campaigns in Google, Yahoo, Microsoft, Facebook, and LinkedIn to within overall budget and target cost per acquisition.
Expanded company's main account with substantial increases in search engine optimization work for client.
Produced and published websites about complex medical issues in manner understandable for most readers while still being accurate. Oversaw editorial process and successful applications for several websites to acquire and maintain certification from the Health on the New Foundation (hon.ch)
Managed link building effort of 8 people. Set metrics and reduced cost per link acquired by 40%.
Early adopter of new techniques in search engine optimization (infographics, guest articles, link requests).
Developed websites for small businesses, integrating customer relationship principles, inventory databases, and sales transactions. Planned for clients' overall business objectives and future growth.
Oversaw development of many websites for lead generation. Integrated search marketing efforts with reader-friendly websites.
Set up and maintained accounts in Google AdWords, MSN AdCenter, Yahoo Search Marketing, Ask, Direct Hit, and other now-defunct ad platforms. Managed millions of dollars of ad spend. Was using Google AdWords within a month of its introduction.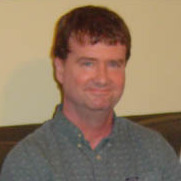 Competencies
Project management, Agile Development, Technology and industry assessment, Planning and implementing product launches, IP management, Strategy formulation
ADDITIONAL INFORMATION
Published articles in the New York Times, Los Angeles Times, Austin Business Journal, professional magazines. Board member Product Camp Austin. Completed Agile Austin classes. LinkedIn: https://www.linkedin.com/in/dancrean/